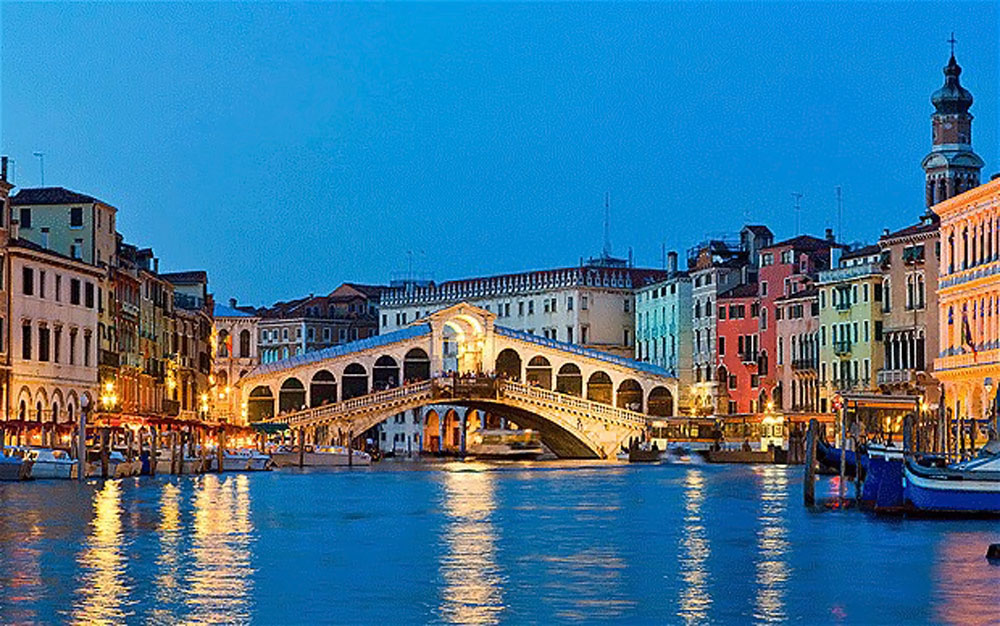 Dear Joshua, Rachel and Luke. I have decided to chronicle the events of the last two years partly for my own sake so I can put things in proper perspective and move on with my life. I also wrote it for you, my beloved children, so that as young adults, you come to understand your father a little better and in time, you may find it in your hearts to forgive him.
So, I ask you to read my story (our story, really), discuss it amongst yourselves and then come with me to Venice next month, September. It will be our journey together to say goodbye to the husband and father who loved us all very much and who deserves to be told that we loved him as much and thank him for all the good memories and things he left behind.
Before I start telling you the story I must warn you that there are surprises in it. Some are okay surprises, some are pleasant but, some are not so pleasant, to put it mildly. I thought long and hard about what to include and what to leave out but quite honestly, there was no point in editing out the unpleasant stuff otherwise, what's the point in telling you the story? After all, you are adults now, at least technically in your case, Luke. You are almost 19 now and we are always teasing you about being the baby in the family but, you have grown to be a fine young man and I am sure you are strong enough and mature enough to handle the things I am going to talk about. As for you, Josh and Rachel, I cannot tell you how much your dad and I were (are?) proud of you and how you have blossomed into fine adults with steady jobs and bright futures. Although your father did not dwell too much on the topic, he was bursting with pride when you, Rachel decided to follow in his footsteps and train to be an architect. I know you used to complain about him being tougher with you than he was with the other trainees at his practice but believe me he was so, so proud and he always felt that you had it in you to take the harsh treatment because he could see that one day, you would make a brilliant architect. And you Josh, as an artist, your father has always respected the different personality you had of being highly logical and structured and although the legal profession was a bit of a mystery to him, he still appreciated and admired your hard work and application.
The story I'm about to tell you starts at the beginning of the end of your father's life but, it goes back and forth to much earlier days. As that fateful day 8th September 2012 faded into night when I finally found your father in a Venice hospital my world came undone in the most spectacular manner imaginable. I thought my biggest challenge was bringing him back to England, little did I know the journey of discovery I was about to undertake would drive me to the edge of belief in myself, my sanity, and my love for the man I had been with for 30 years or more. I came to hate him, feeling happy he was dead, pity him, forgive him and finally, love him all over again.   I suppose my writing this story to you is my way of urging you to take the same journey and go through the rollercoaster of emotions I had gone through, with the hope that, like me, you would come to understand, forgive and finally love your father again.
When I stepped out of the shower that early September evening in our second floor hotel bedroom and began my 'get ready to go out' ritual, little did I realise that less than one kilometre away, an event had just taken place that would alter my life (past, present and future), so profoundly and painfully.
You are always teasing me about how long it takes me to get ready to just go to the supermarket, and I would say: 'wait until you get to my age and see how quickly you can look half reasonable'. I had less than an hour to get ready for our last night out in Venice; our whole trip was defined around that opera evening; we were going to see 'La Traviata'. Looking back on it, it's funny really to think that for one of our first dates, the curly-haired young man I met in the late Seventies; took me to see a recording of a Led Zeppelin concert at the cinema, some 30 years later, with much less hair, he developed a taste for opera! I suppose age alters us inside and out, even our taste in music; not that I am sorry about that since I never really liked heavy metal music.
Anyway, having spent an action-packed day of touring around Venice, including a gondola ride, where the gondolier actually serenaded us (Santa Lucia, if I am not mistaken), he was a brilliant gondolier, and not a bad singer either. By the time we got back to the 'Duodo Palace Hotel' at the end of a cul-de-sac called 'Campiello Drio La Scuola' around 4:00 in the afternoon, we were exhausted so we decided to have a rest for a couple of hours. But, your father being your father, he could never sleep for more than 30 minutes in the afternoons. He kept fidgeting and making noise. When I urged him to have some sleep he would say: 'ah, you are awake, shall I call for some coffee or tea?' I would tell him off, he would keep quiet for 10 or 15 minutes and start fidgeting again. Finally, around 6:30 neither of us could take it any longer. He got up, put a pair of trousers on, a T-shirt and said he was going for a walk to collect the tickets we had already booked through the travel agents before we left England. I protested and said 'but Richard, we can collect them a few minutes before the performance'. He wasn't having any of it, and he promised to be back in time to have a shower, shave and smarten up; your father could get ready to meet the Queen in 5 minutes flat!
I was pleased with myself for getting ready by 7:30 but there was no sign of your father. The walk to the 'Teatro La Fenice' was no more than 7 minutes, he was gone for an hour. I assumed there must have been a queue so I started to tidy up around the hotel room. I was horrified to find that he had gone without his wallet, his phone or even the key to the room. He had no means of identification or getting in touch with me. I hoped he didn't have to prove his identity to the person at the box office or worse, if he got into trouble with the police; which admittedly, would have been the first time since he was a scruffy student going on political marches protesting about one obscure issue or another. To take my mind off your father's lateness, I sat down again and began to read the 'La Traviata' synopsis I downloaded from the Internet before leaving England.
La Traviata, which means 'Fallen Woman' was a story of a 19th Century courtesan called Violetta who was dying of consumption (they all did!), who threw a party for her friends and acquaintances to take her mind off her illness. In the first aria, the drinking song (Brindisi), Violetta urges her party guests to drink and make merry. One of Violetta's lines was: "Tutto Follia, Follia Nel Mondo" which roughly translates as: All the madness, madness in the World. The words did not register at the time but, over the last two years, those words came back to me over and over again.
The opera was due to start at 8:00 that evening and with the time approaching 7:50, I decided there was something wrong and my guess was he got himself pre-occupied with a conversation with an art gallery owner discussing a painting or negotiating a price of a piece he decided to buy at the spur of the moment; he did this sort of thing often enough, as you know.
I gathered his phone, wallet and the room keys and walked to the theatre along the only possible route out of 'Campiello Drio La Scuola' cul-de-sac and then 'Calle Minelli', hoping I would find him along the way either returning with the tickets or still talking to a Venetian gallery owner. Needless to say, I did not find him and when I got to the little square where 'Teatro La Fenice' was. The square was completely deserted; even the two restaurants on either side of the theatre were largely empty. I walked up the few steps and looked in the foyer of the theatre, no sign of him. I approached the box office window to make inquiries but no one was there so, I called out for someone to no avail. I began to walk up the main staircase leading up to the theatre hall and finally met a human being; a young woman was walking down the stairs, she asked if she could help. I explained to her my dilemma and even gave her the proof of purchase, the original receipt showing we had tickets C22 and C23 and how much we paid for them in Euros. She said she would go and look inside the theatre. I checked my watch; it indicated the time was 8:10. The sound of laughter travelled through the theatre's doors and corridors, down the stairs to reach me. The orchestra began playing the famous 'Drinking Song'. A tenor voice sang the first verse followed by the chorus then the soprano began:
Tra voi tra voi saprò dividere
il tempo mio giocondo;
Tutto è follia, follia nel mondo
ciò che non è piacer
Godiam, fugace e rapido
e'il gaudio dell'amore,
e'un fior che nasce e muore,
ne più si può goder
Godiamo, c'invita, c'invita un fervido
accento lusinghier
She was saying to her guests that with them she could share the joy of life in this crazy, crazy world where everything is but a fleeting moment, even the flower blossoms for a short while before it dies.
I am dwelling on this part because it will become relevant later on in the story.
Finally, the helpful young lady returned to inform me the two seats were still empty so, that eliminated one possibility of where Richard was. She offered to check inside the box office and returned to explain the tickets were still uncollected. The only explanation left was that he was holed up in a bar somewhere between the hotel and the theatre. So, I walked out and tried the first bar / restaurant on the right hand side, he was not there. I then tried the restaurant opposite, Ristorante Antico. I walked in and inspected the very few faces sitting inside having an early meal or a quick drink. None of them fitted your father's description. A middle-aged waiter came up to me and asked if he could help. I explained I was looking for my husband who was supposed to be with me going to see La Traviata. To my astonishment he asked: ' your husband, he was wearing blue trousers and white shirt, no?' I said yes, a white T-shirt. He said: 'I am sorry madam, a man he was sick on the ground outside the gallery and Carlotta the gallery manager, she called an ambulance. I help by putting cushion under his head. He is snoring but not talking, his eyes are closed, like he was sleeping. Maybe it is your husband, no?'
The blood drained out of my body; I felt dizzy. I looked towards the art gallery outside the restaurant and the lady was closing for the night so I ran to her and asked her to confirm what the waiter had just told me. She did. She described a man who closely resembled your father had collapsed outside her art gallery around 6:50. The square was very busy with theatregoers who were having drinks before the performance. When Richard collapsed, a couple attended to him and her first reaction was to call for a river ambulance (strange as it may seem, motor ambulances are of no use in Venice and river ambulances are necessarily extremely slow to get to the scene or out of it again). I asked her which hospital would the ambulance have taken him, she said she was not sure but to try 'San Lazzaro dei Mendicanti' which was the nearest hospital to the theatre. She also advised me to hire a gondola to the hospital instead of walking.
She finished locking up and walked down the narrow 'Calle Del Caffettier' and into Venice's September evening, without a care in the world. I am not proud to tell you that your mother did not distinguish herself at that awful moment. I stood rooted to the spot, not knowing where I was, which direction to go and what to look for. All I could do is to repeat the name of the hospital over and over again: 'San Lazzaro…something'. I just burst in to tears.
I have no idea why, maybe a guardian angel was looking out for me that night; the gallery owner suddenly appeared in the distance walking towards me. When she reached me she said: 'come with me, I will help you find your husband'. To my dying day, I shall never forget that woman and her kindness to me. Her name is Carlotta Prodi, a petite middle-aged woman, perhaps a little older than me but she must have been a beauty in her younger days as she had fine features, shiny dark hair and lovely skin tone. She too will feature in the story in a significant way later on so, remember her name: Carlotta Prodi and you will meet her next month when we all go to Venice.